International development
we pioneer creativity
we stimulate business
we train creative people
we encourage innovative thinkers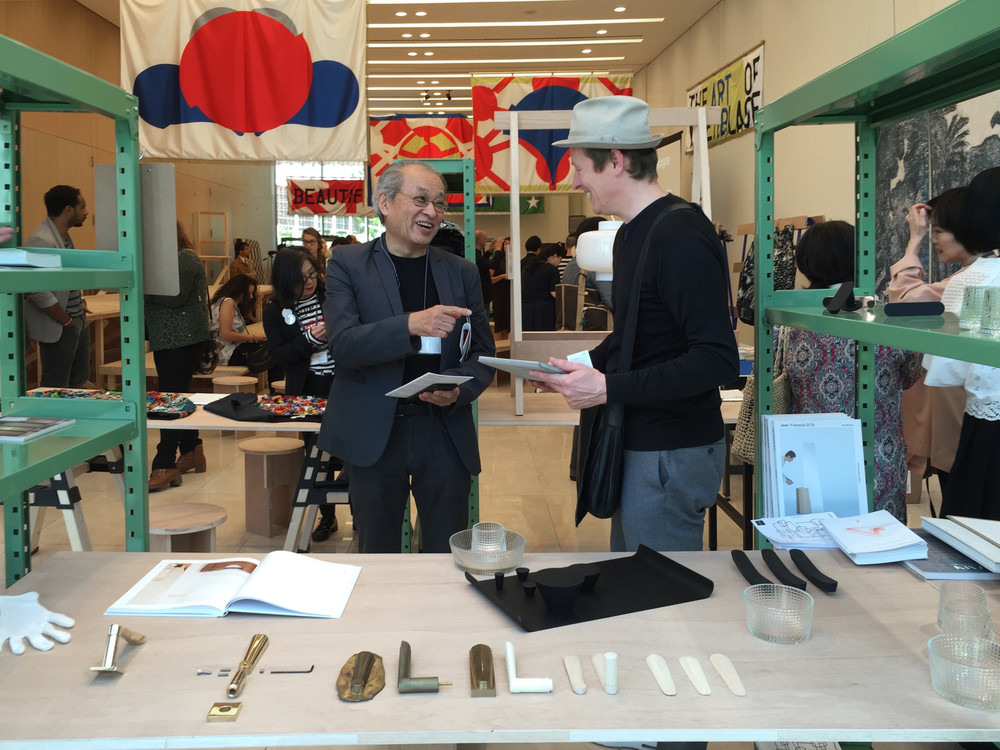 Brussels Days Tokyo
MAD guides you through the development of your international activities.
In close collaboration with hub.brussels, MAD takes you to key Fashion and Design events each year, from Paris Fashion Week to Milan Design Week, for neighbouring markets and those destined for large-scale exportation.
MAD also organises invitations for international editors and buyers to visit Brussels, during which time we will present a targeted selection of Brussels-based talents.
MODE

FASHION WEEKS (March and September
)


Paris

Paris is a target market from which most exports in the fashion sector take place. The aim of this collective support fund is to help designers finance presenting their collection in Paris, in a multi-label showroom or press office. It is also our aim to prepare your presence on a commercial level, with support from an agent who will strengthen the task of inviting international buyers.
FASHION BUSINESS TRIP (May)
US West Coast
Every year, MAD explores a new international market that holds potential to develop Brussels-based creators and designers' activities.
In collaboration with a local agent, we organise coaching programmes for companies: workshops on local distribution, PR & Communication, one-to-one sessions with local agents, meetings with buyers, press offices, in order to develop their network at this location.
After Tokyo, Seoul and New York an expedition to the US West Coast is planned for May 2019.
SHOWROOM AND BUYERS' INVITATION (May)
Brussels
MAD offers businesses active in the fashion and accessories sector the chance to present their collections to international buyers at an annual meeting in Brussels.
Among the international buyers invited are: Opening Ceremony (USA), Galerie Lafayette (Paris), Margreeth Olsthoorn (Rotterdam), Voo Store (Berlin), 58M (Paris), Lambert & Associates (Montreal), Maria Luisa (Milan), Takashimaya (Japan), Isetan (Japan), Tomorrowland (Japan), Lux & Bee (South Africa), Harvey Nichols (Riyadh), Harvey Nichols (Baku), Spree (Paris), Henrik Vibskov (Copenhagen), Mysteria Boutique (Moscow), L'exception (Paris), Guya (Florence), Tom Greyhound (Paris), Storm (Copenhagen).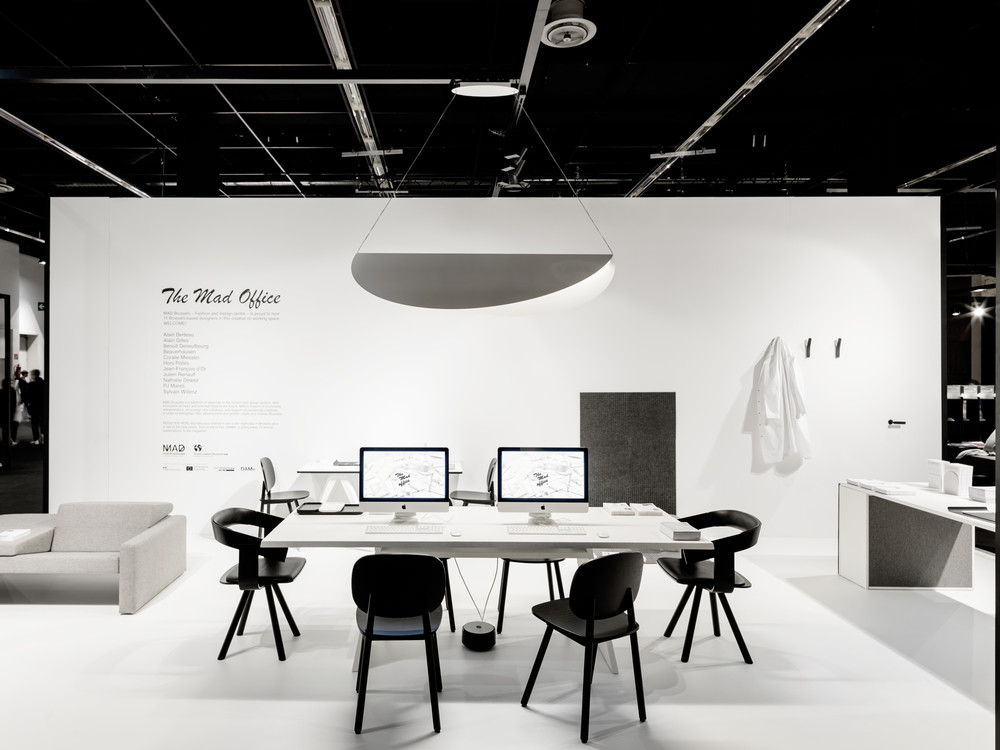 DESIGN
DESIGN WEEK (April)
Milan
Milan Design Week is the world's leading event for the design industry. It includes all the events spread across the different areas of Milan, from the Salone Internazionale del Mobile to the Fuorisalone. Regional Belgian institutions Flanders DC, MAD and WBDM join forces for this market under the label 'Belgium is Design', in order to bring visibility to Belgian designers. They also take an active part in the creative process of designers and companies' works.
STOCKHOLM FURNITURE FAIR (February)
Kortrijk
Once a year, MAD organises a collective presence at a major, international design fair (Stockholm Furniture Fair, IMM Cologne, Northmodern, Copenhagen, Biennale Interieur). The Stockholm Furniture Fair is the meeting point for the design secto and boasts an excellent reputation, attracting editors, interior architects and international media.
EDITORS' INVITATION - D2B (November)
Brussels
Each year, MAD Brussels prospects for editors active on the international markets and invites them to come and meet a selections of Brussels-based designers suitable for developing new collaborations or new products.
Among the international editors invited are: Superette, La Chance and Designer Box (France), Tres tintas and Lucifer (Spain), Lago, Prandina (Italy), Another Country (UK), Normann Copenhagen (Denmark).
Invest
In 2016, MAD Brussels edited a guide encouraging foreign investments in Brussels and the establishment of creative studios in the Belgian capital aiming to increase the creation of economic activities and jobs via the creative industries of fashion and design in the heart of the Brussels Capital Region.
Keep up-to-date with our open calls for projects at mad.brussels
For any additional information, contact: international@mad.brussels